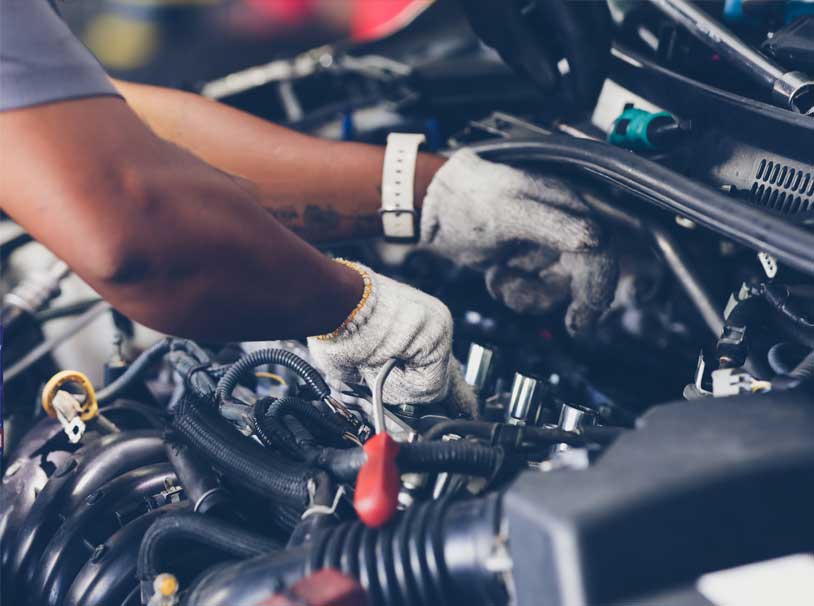 We have exceptional staff to walk you through, explain, and help with any warranty issues you may have with your vehicle.
Most of our repairs are warranted for 2 years or 24,000 miles, whichever comes first. We believe that if you pay for a repair at our facility, you should have confidence that we stand behind our work and offer a great warranty.
We are so confident in the quality of the parts we use and the skills of our technicians that we stand behind our repairs. This means that if you have a failure, within the warranty period, to a component of your vehicle that we have replaced you can return it to us for repair at no cost to you.
Please call us during business hours and we can assist you directly. We are open Monday-Friday 7:30 am-6 pm.
Our warranty will cover only repairs made at our facility. We will not refund any repairs due to warranties if taken to other shops to repair warranty work. If your vehicle is ever sold or transferred, this warranty is void. We reserve the right to limit or void the warranty if there is evidence of abuse, modification, neglect, or intentional damage. We will not warranty other parts of your vehicle that were not repaired at our facility. If a part we installed has been affected in a negative way by a part we did not install, this warranty is void.
As with any warranty, there are exclusions and stipulations provided within our 2-year/24,000 mile warranty. These include but are not limited to the following:
Our warranty is limited to certain types of repairs. Wear-and-tear and maintenance items (including but not limited to brakes, tires, belts, and wiper blades) are not covered but may be covered by their standard manufacturer's warranty. Fluids, filters, and maintenance items are not warranted beyond their recommended service interval. Some maintenance terms may apply to keep warranties in effect.
Our Town and Country Auto Repair warranty does not take the place of any warranty you may have with the manufacturer, nor does it take the place of extended warranties purchased. Other exceptions may apply, and Town and Country Auto Repair reserves the right to terminate this warranty at any time. See store for details.
Tire Match and Warranty with 4 years of Protection
Our tire match plan at Town and Country which we include with every tire purchase means we match tires to your needs. Not everyone drives the same distances or over the same terrain. We match tires based on your usage and help match you with the perfect tire. Our plan gives you peace of mind knowing you are prepared for the unexpected and also gets you the maximum tire tread life out of your tires with a complimentary rotation every time we service your vehicle.
Features of our protection plan:
Free flat tire repair on any puncture that meets RMA (Rubber Manufacturers Association) standards.
Free tire replacement for up to 2 years if tire is not repairable and has more than 50% of useable tire tread left. (If the new tire cost more than the original price of the covered tire, the customer is responsible for the difference in price.)
50% of replacement of tires after 2 years or with less than 49% of tread remaining and if the tire is not repairable. (50% of the original purchase price of the covered tire will be given as a credit toward the purchase of a new replacement tire)
Free rotation with tire purchase. See store for details.
At Town and Country Auto Repair, we feel it is very important and our duty that we provide the highest quality of service by:
Giving our clients peace of mind with their vehicle safety and decision-making
Answering any questions by providing information with our industry knowledge and resources including videos
We provide transparency and trust with our digital inspection process performed on every vehicle that comes to our shop. We provide pictures and digital reports to document our findings via text and e-mail.